Dallas Runway Models
Book Our Runway Models
So you've got the perfect garment line-up. Everything has be intricately designed and crafted, and all that's left to do is display it to the world. You could put it on one of those rolling mannequins and let the garment speak for itself. Sometimes with clothing, though, you need somebody to help the fabric come to life. You may have patterns and designs that require a little vibrancy to bring it to life, something that only movement can give it. That's why you want to put your design in a runway show - to do your hard work justice. You can settle on some third rate model you find on the internet or through some shifty modeling agency, or you can spend your money wisely with Dallas VIP.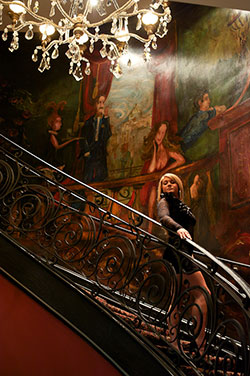 Known as Texas' leading expert on VIP reservations and travel deals, Dallas VIP can also provide you any range of model for your needs. Being a runway model tacks on a little extra experience that still or promotional models typically don't have. Being able to wear the garment is one thing. Knowing how to make it flow and look appealing is another. Runway models, especially those procured through Dallas VIP, can do exactly this.
These expertly trained models know how to talk the talk and walk the walk. They've been coached on the correct methods of walking down the runway and have no problem breathing life into the garment they're wearing. In front of a crowd, these models shine and make sure your design is the one that stands out. Through Dallas VIP, you'll receive the services of a trained model that perfectly fits your needs. These gorgeous experts shine in any manner of clothing and will have no problems shining in yours.
No matter the type of design you're looking to display, each model will know exactly what to do. As reality television shows like America's Next Top Model, knowing how to walk down the runway is a craft, one that requires time and patience to be learned and utilized efficiently. The models selected by Dallas VIP to walk your garment down the runway will be masters of their trade and will be able to represent your design exactly as you'd want it to be.
Whether you're looking for a model to showcase a product or a body to walk your garment down a runway, Dallas VIP is who you want to call. With access to a wide range of different models, you'll be guaranteed one that fits your fashion needs. With one phone call, the staff at Dallas VIP will be able to put you in touch with the perfect guy or girl for the job.
So, no more browsing through Craig's List hoping to find that one individual who isn't lying about their modeling career. Call Dallas VIP today and put your design on the perfect body.