Dallas Convention Models
Book Our Convention Models
There is a negative connotation that comes models, and that's that they are not very bright. Quite the contrary, though; models have to go through rigorous training to be masters of their craft. Especially models that are hired to promote some manner of product or service. The same rings true for convention models, who must be more then just a pretty face. Convention models need to know how to work and interact with a crowd of diverse people. They can't just have the looks; they have to have the know - and that's what Dallas VIP looks for when a customer is looking for a convention model.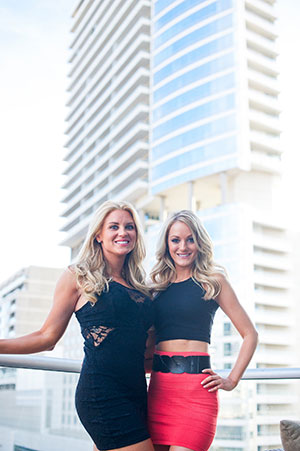 If you're in need of a pretty face to represent you and your company at your next convention, then you need to call Dallas VIP right away. Through Dallas VIP, you'll be assigned an attractive individual with the skills required to successfully represent you, your business, or your product. These girls are equipped with more then just looks, and their expertise in interacting with large crowds is really what makes them an asset for your next convention or trade show.
Dallas VIP hand selects the perfect model for your needs, guaranteeing that you receive the best quality service that you deserve. Whether you're trying to put your product in the spotlight or need to promote a new and budding service, these convention models know all the required angles to help you stand out in the crowd.
Initially, these girls will drag the crowd towards you with their look. The term model isn't used lightly when it comes to their look, and you'll undoubtedly have one of Dallas' hottest girls at your behest. Once the crowd is attracted, they will use their knowledge of your product and sales techniques to keep consumers interested long enough to know that your product is above all others.
Convention models are also perfect for those "nerdfest" and comic book conventions, especially if you have something to sell. There are dozens of booths that are typically selling similar product, and there's really only one way true way to get yours to stand out. Your selected convention model will put you in the spotlight and make it so that the effort you put forth into your product or service does not go unnoticed.
Don't let your competitors outshine you with their flashy displays. One-up their efforts with the only thing that can attract more attention then intricate displays. Convention models put all other sales tactics to shame and is the only surefire way of beating your competition.
Dallas VIP may be known best for its ability to hook its customers up with a fantastic night on the town, but that doesn't mean they don't understand the business aspect of anything. With one phone call, you'll have the gorgeous look and professional services of a convention model on your side - a bold move that will undoubtedly put you a step above your potential competitors.