Dallas
Bottle Service
Spending a night on the town partying is one way to spend you next big bash. Whether you're celebrating your last night as a free man or just trying to forget that you've grown another older, there are plenty of ways to celebrate, but only one of them is a guaranteed means of having a night to remember. If you've ever been turned down at the door of your favorite nightclub due to "capacity" or have found yourself envious of those that get to walk right in, you'll be pleased to know that it doesn't require you to know somebody. Rather, it just takes one phone call and a credit card.
Those privy to the nightclub scene know it as "bottle service", but it's most rudimentary moniker is "VIP". You can partake in bottle service in this great city of Dallas to find yourself sitting within your favorite nightclub's VIP section, zooming past the line at the door, and drinking from a premium bottle of liquor that almost seems to have been poured just for you and your party. With the perks of bottle service at your side, you'll never feel like the bottom of the totem pole again.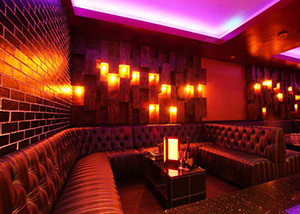 No matter what nightclub you're planning on spending your excitement-filled evening, you'll be able to fulfill your desire for that coveted VIP status. From the aptly named Lizard Lounge to the extremely comfortable Plush, your premium bottle service is your key to feeling like the most important person in the club. With your bottle service, you'll find yourself with your own VIP host who is going to spend their time with you ensuring that everything is as you had hoped. Your very own VIP host will take you from the main entrance, where you will be able to wave to all the poor saps stuck in line, to your own private VIP booth. Within the comforting confines of your booth, you'll have the best view of the house.
VIP seating is typically located right by the dance floor, ensuring that you never feel disconnected from the party at hand. Quite the opposite, with your VIP status you'll feel more involved in the party. Other guests will look to you like they've seen you in movies before, and you'll quickly start to realize that VIP is far more than just a title – it almost grants you a completely different persona during the night. You'll find other guests looking at you, trying to pinpoint what's so special about you that you've got the nightclub's staff hand delivering a bottle of their finest premium liquor.
You may be intimidated just by the thought of trying to get VIP status, but really the only hard part is parting with the extra money it costs. Despite its cost, though, premium bottle service is well worth it. If you're going to party, you need to do it right – and the only right way is with the nightclub pampering you. If you're intrigued or interested about premium bottle service, you need to pick up the phone and call your local reservations expert, Dallas VIP. No matter the occasion – whether you're partying alone or with a larger group – you'll be surprised to see how quick and easy the process is.