Dallas Photography Service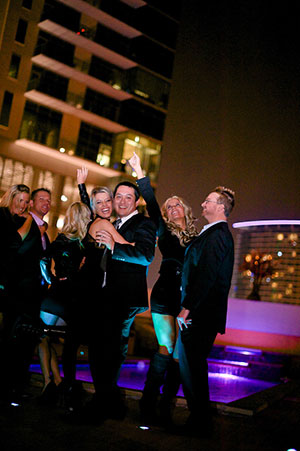 Photography is not just an art, it's an investment. On the biggest day of your lives, you want to trust in a professional to capture your memories of your wedding day. Not only that, but you want the photographer you select to have a style – an ambiance – that you know will portray the most important thing — YOU. Your taste and expectation for high-quality, luxury photography has met it's match.
Shannon Skloss, a Dallas-based and also destination wedding and portrait photographer, has teamed up with DallasVIP to bring the quality of professional photography to your service, all in one place. Shannon has extensive knowledge behind the camera, having been shooting for over 12 years. It started as a hobby for her when she was attending the University of Texas in Austin, studying Advertising. After graduating, she put both of her expertise's together to form a photography and design business. She has been published in such magazines/news venues as Adweek, CNN , Yahoo US & Europe, and whose name has been featured on the Today Show.
Her creative, photojournalistic approach gives her photos the life and memories they deserve, so every photo is one that can be cherished for years on end. She takes pride in her work as being artful, heartfelt, and tasteful all at the same time. Her personable personality, excellent communication skills, and amazing eye behind the camera all make her a highly-sought after wedding vendor. Whether your guestlist is 10-300 people, or your having a tropical, lavished destination wedding in Cabo San Lucas, Shannon is sure to impress your utmost photographic expectations. She offers packages and a la carte pricing to customize any wedding.
Photography packages include:
Weddings
Engagement/Bridal Portraits
Family Portraits
Headshots
Boudoir
WHY CHOOSE US FOR YOUR PHOTOGRAPHY NEEDS?
With our photographers, we promise you will get a perfect combination of both quality and customer service. We strongly believe that being personable and outgoing makes a huge difference when selecting a photographer to trust with your memories. We also take pride in our communication with our clients – all inquiries, questions, and calls/emails are promptly returned within 24 hours, if not sooner.
Our photography style is a blend of elegant, contemporary and artful taste that follows a photojournalistic approach, and is perfect for all occasions. It captures the atmosphere, the mood and the emotions of your priceless moments. We have a very creative staff of photographers working full-time to offer you the most reputable service. Do you like photos that are "out of the box" and artsy? Do you want your photos to look like a piece of art, and not just a basic-centered bland composition? Do you appreciate well-planned out lighting, poses, and direction in your photos? If so, we are a perfect match for you! We understand that our livelihood depends on providing clients with the highest quality images, and we are committed to doing just that. We do very little advertising and depend on our current and past clients' recommendations. You can always talk to our photographer, discuss your thoughts and ideas, and we are always glad to help in planning your wedding, event or portrait session. We do not believe in sales tactics by commissioned-based sales representatives who don't have any professional photography experience. Our photography staff relies solely on their customer service, professionalism, and talent in order to book their events.
All of our images are shot using the latest and best professional Nikon digital camera bodies, lenses and accessories. This allows us a number of advantages, including capturing the highest quality images, best true-to-life colors, and sharp photographs. Our photographers love to use vivid color, and also sharp black and whites to produce the most dramatic shots. No matter what type of session you are interested in having our photographers capture, we can accommodate your needs and your budget.
WEDDINGS
Your wedding day is one of the most important days in your life. With this being said, choosing the right photographer for you is at the utmost importance. Whether you are looking for a simple, small occasion to be shot, or an over-the-top all-weekend celebration, we would love to speak to you about being considered for your special day. We realize every wedding is unique, and with that comes personalized attention and packages to accommodate just about any production. No matter if your reception venue is the Joule Hotel, or a small, quaint historical church 30 miles outside of town, we are ready to provide you with the most personalized photography services in Dallas. Are you getting married outside of the DFW Metroplex? That's our specialty as well. We travel worldwide to bring our clients our unmatched service and quality.
WE ALSO OFFER:
Bridal/Engagement Sessions
Portraits (Family, Senior, Children, Newborn, Boudoir, Pets, and much more)
Events of any kind and size
Product and Business Promotional Photography services
Modeling/Promo Headshot Packages
inquire about Photography option now