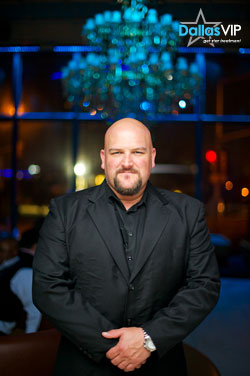 Private security has become rather popular in the Dallas area. At Dallas VIP we can hire your own personal Dallas Security for a night out on the town or any other occasion that you wish. A perk once reserved for the elite, wealthy, or celebrity, now guarding services in Dallas have become a viable service being offered to individuals who look make their night a bit special. Our professional body guards are suited and ready to service your every need inside the nightclub, standing effortlessly by your side protecting for assists and bottle service crowd control.
In addition, the added attention you receive from girls passing by your table or those next to you will leave a smile on your face knowing you are the center of attention. Safety counts, so don't enter the Dallas nightclubs empty handed as our personal protection team knows the terrain and where to find the talent helping you every step along the way. Our staff at Dallas VIP will ensure your safety, security or just make you look really important in the public eye. We have a selection of experienced security professionals. Guards are available for an hourly rate and at Dallas VIP we can also provide the finest in luxury transportation. Depending on the complexity of the engagement, Dallas VIP security professionals can be utilized to provide services as simple as standing next to your table at the nightclub, to 24-hour around the clock monitoring of your hotel room. Private VIP Transportation vehicles are also available upon request.
Our Dallas Security Professionals are trained and skilled in the following areas:
Executive Protection
Crowd Control
Large audience protection
Personal harm protection
If your looking to make a statement and add to your status, then selecting a Dallas VIP body guard is the way to go in the Dallas area. We have a variety of bodyguards so you are free to choose which guard you would like to have accommodate your group. You have the option of selecting from Armed, Unarmed, Bonded and licensed guards depending on the level of protection you require. Our Staff of Dallas VIP Security will accommodate you to any venue in the Dallas and Fort Worth area including bars, restaurants, nightclubs, concerts, professional sporting events, private events, or anywhere else you require. Our luxury limousine service can also provide transportation to assist with transferring high profile executives to the destination of your choice. Dallas VIP bodyguards are available 7 days a week and can escort you in public areas, between car transfers, or by guarding property and residential estates. At Dallas VIP our professional security team is trained in enforcement with backgrounds in combat and personal engagement to protect the assets you have invested in. It is our goal to look out for your personal well being during the time Dallas VIP's bodyguard is on the clock with you. At Dallas VIP we believe in client confidentiality and will not disclose or compromise the privacy of celebrity clientele, movie stars, athletes, reality show stars, or executives at any time.
OUR TEAM MEMBER

Derrick Goode - Private Securty of 50 Cent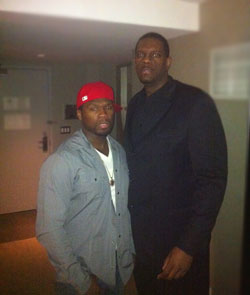 BIO: I am originally from Baltimore, MD. After graduating from college, I moved to Las Vegas, NV where I became a loan officer. Following the collapse of the mortgage industry from 2008 to 2010, I worked at varies nightclubs in Vegas where I provided security. In 2011, I left nightclub security and started to work independently as a professional bodyguard. I specialize in greater customer service where I am able to provide conflict resolution for my clients, while establishing a safe environment for them. Below is a brief outline.
Provide executive protection for high profile clients and Fortune 500 companies in the Las Vegas, LA,and Dallas areas
Provide flexibility to a client or company regarding constant needs to change of schedules. Daily multitasking to cater to a client's needs and specifications
Handle conflicts for clients with fast resolve and discretion. Assured safety and comfort for clients throughout the Las Vegas, LA, and Dallas areas
Advise and work with local authorities and hotel security to provide additional safety and precautionary measures for clients or companies, as warranted
Provide privacy and anonymity for clients and their entourage