Texas Rangers

Tickets & VIP Seats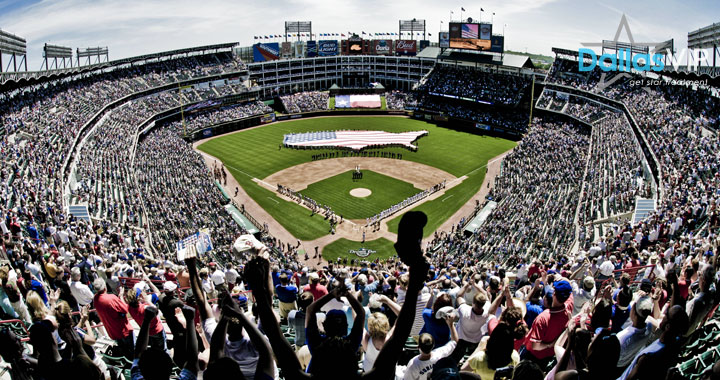 The Texas Rangers are based in the Dallas-Fort Worth Metroplex area and are a member of the Western Division of the Major League Baseball (MLB). The Texas Rangers are the reigning American League Champs after making it to the World Series in 2011 and unfortunately losing to the St. Louis Cardinals in the 7th game. The Texas Rangers have played at the Rangers Ballpark in Arlington, Texas since 1994 and acquired their team name from the famous law enforcement agency in Texas called the Texas Rangers. The Texas Rangers have made 5 appearances in postseason play winning the division championship in 1996, 1998, 1999, 2010, and 2011 and are considered one of the premiere teams in the league. in 2010 the Rangers brought home their first American League Pennant after beating the Yankees in 6 games, but fell short to the San Francisco Giants in the World Series in 5 games. Sporting events in Dallas is something that the city of Dallas takes very seriously, and so does the staff at Dallas VIP. We understand the importance of getting the right seats or skyboxes for the Texas Rangers games and we embrace the opportunity to serve you and your clients to create a memorable experience-Dallas VIP style.
Our knowledge of the city of Dallas and our relationships with brokers, hotels, nightclubs, and modeling agencies allow Dallas VIP to customize a specific package to fit your groups needs and budget. Our staff will listen to your ideas and desires and seamlessly create different options for you to consider. We will then make a customized itinerary for your specific group and execute that plan in perfect fashion. Our service at Dallas VIP is very "hands on" in that we have a personal VIP host that is there to guide your group personally every step of the way. Our professional VIP hosts have experience in working with concierges from all over the world including American Express Concierge and Citi Bank Concierge and can handle any request in Dallas. We are locally owned and operated in Dallas, Texas. Our staff and hosts have planned large scale events in cities such as Las Vegas, New York City, Miami, Los Angeles, and Dallas. We are knowledgeable and passionate about Dallas and that reflects in the services we provide.
The excitement in Dallas is overflowing as the Rangers made it to two World Series in a row and the Dallas Mavericks won the NBA championship last year. The Dallas Cowboys and Stars are always top contenders in their respective sports as the fan take their sporting events seriously. At Dallas VIP we are here to create that special memory from front row tickets to the next Dallas game, to a limo ride for Prom. Our staff at Dallas VIP will provide you and your guests with "Star Treatment." We pride ourselves on referrals and our goal is to make your experience last a lifetime. Dallas VIP is the hottest name in ticketing, nightlife, limo transportation, and event planning from coast to coast. Be sure to call 1-855-7Dallas to plan your exclusive engagement with Dallas VIP today.