About

Silver City Cabaret Dallas TX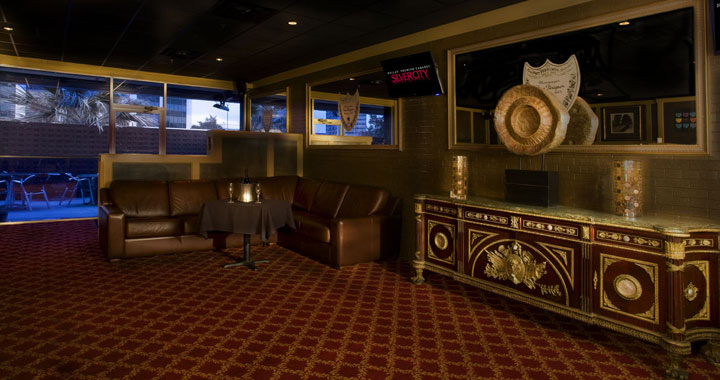 Sometimes after a long day of hard work, you just want to kick back in an environment that could only be described as comforting. For some, that's the couch nestled within their welcoming home while others find their peace in a location that knows the true notion of beauty. If you're heart (and other portions of your body) find content in the luscious form of a curvaceous gal, than the Silver City Cabaret. Whether you just need to wind down at the end of your day or need a little pick me up, Silver City can be your home away from home.
If there's one thing about Silver City that stands out, it's the women. Whereas most strip clubs cut corners by picking some less-than-desirable chicas off the street, Silver City's management took its time in hand selecting this heart stopping fare of gals. If your tastes lie with all natural beauties with nothing but a desire to entertain, then Silver City Cabaret should be added to the route you take home.
As with any strip club, the girls of Silver City are more than obliged to give you a little private show – of course, for a cost. Take cover in one of this cabaret's private VIP areas and you'll find yourself pampered by an attentive staff and on the receiving end of the sexiest lap dance you'll find in town. Utilize the VIP space for private parties, after work getaways, or a solo show. Either way, you'll experience a night not soon forgotten.
If you find your mouth getting dry from all of the panting and constant salivating, you can make a stop at Silver City's well stocked bar. Kick back and watch your favorite sporting events with a cold brewsky or take part in some pleasant conversation and something a bit more hardcore. Depending on the season, you can join many others in rooting or jeering over football, basketball, and even boxing and UFC matches. From expertly mixed beverages to a wide variety of tap beers, you'll find yourself hard pressed to be thirsty in this joint.
Of course, it's the ladies that stand out at this joint, and once you get one of them in your sights, you'll never need to look for another again. These girls know what they've got, and they know exactly how to use it, and because of that, there's never a dull moment in Silver City. Whether you're receiving a private show in the VIP room or ogling the girls on the main stage, your time at Silver City will not soon be forgotten.
Unless you're under age, there is no reason why you shouldn't check out the Silver City Cabaret. From gorgeous women to a bar stocked with top shelf liquors, Silver City delivers. Offering some of the hottest bodies in the Deep South for your viewing pleasure, this is one location that many would be proud to call their second home.